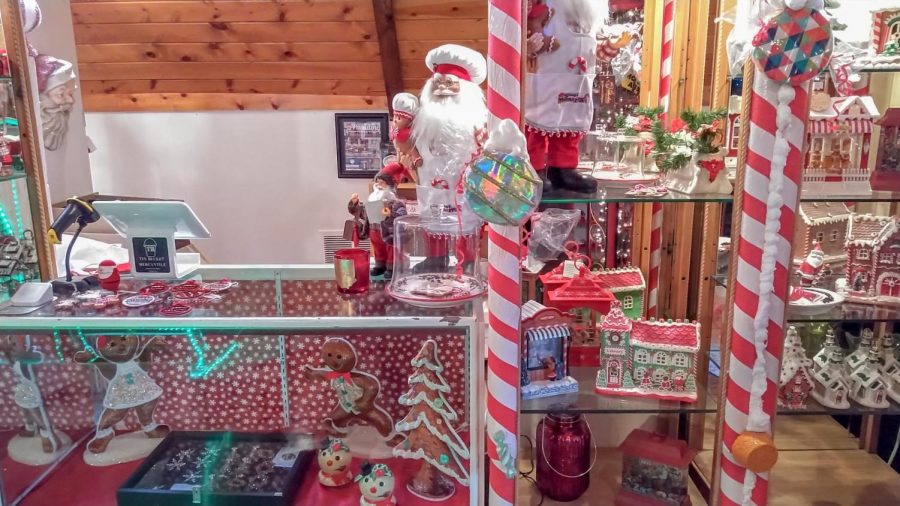 Winter events happening locally – Six Mile Post
[ad_1]
With the spooky season behind us, the holidays continue with Thanksgiving and Christmas just around the corner. Here is a list of upcoming seasonal events for those who want to indulge in the local festivities.
Rome
Turkey trot
The Turkey Trot returns to the GHC Floyd campus on November 17 at 11 a.m. GHC students, faculty and staff are invited to the event, which will take a course around Lake Paris. There will be food and prizes for the participants.
Men's basketball associate head coach Greg Schiefen is coordinating the event.
Address: 3175 Cedartown Hwy, Rome, GA 30161
Contact: [email protected]
Cartersville
A Country Christmas at Pettit Creek Farms
Pettit Creek Farms will reopen for the Christmas season on Thanksgiving night for its Country Christmas event.
Hours of operation are 6 p.m. to 9 p.m. Tuesday to Thursday and Sunday, and 6 p.m. to 10 p.m. Friday to Saturday.
Tickets for a drive-thru or a drive through a more than a mile long Christmas light display are available online and at the door. Drive-thru prices are $ 30 for cars (1-8 people), $ 35 for vans (9-15 people) and $ 45 for buses (16-22 people) with an additional $ 3 for each person over 22 people. Hayrides cost $ 10 per person ages 2 and up.
A variety of other attractions will be featured during this Southern-style Christmas, including photos with Santa at Santa's cottage, a nursery and petting zoo, and a campfire with s'mores.
Address: 337 Cassville Rd, Cartersville, GA 30120
Contact: 770-386-8688
A Christmas Carol
A play "A Christmas Carol" will be performed at the Legion Theater in Cartersville from December 3-5 and December 10-12. The play will begin at 8 p.m. on December 3, 4, 10 and 11, and then 3 p.m. on December 5 and 12. Tickets are $ 15 to $ 18.
Watch the classic tale originally written by Charles Dickens unfold on stage. The play was adapted by Will Brooks.
Address: 114 West Main Street Cartersville, GA 30120
Contact: 770-387-2610
Dallas
Tree festival
The Dallas Merchants Association hosts the annual Tree Festival from November 26 to December 3. The event will take place at the water fountain near the downtown Dallas gazebo.
Sponsors who register for the event will decorate their trees according to a theme. The trees will be displayed in the gazebo clearing.
Address: 401 Main St, Dallas, GA 30132
Contact: Dallas Traders Association on Facebook
Dallas Theater
The Dallas Theater will host a number of Christmas events throughout the month of December.
The Atlanta Christmas Extravaganza features the Brett McDonald Band performing well-known Christmas music. It will be Saturday, December 4 at 7 p.m. Tickets are $ 25 regular and $ 23 at a reduced price.
The Nutcracker piece will be presented on Friday December 10 at 7 p.m., Saturday December 11 at 3 p.m. and 7 p.m. and Sunday December 12 at 3 p.m. Tickets cost $ 14 regularly and $ 12 at a discount.
There will be a free screening of the classic Christmas movie "C'est une vie Marveleux" on Friday December 17th at 7:00 PM. It's first come, first served.
Address: 121 E Griffin St, Dallas, GA 30132
Contact: 770-445-5180
Marietta
Lights of life
A set of Christmas lights will be on display at Life University in Marietta from November 25 to December 31.
The opening hours are dawn at 9:00 p.m. Sunday through Thursday and dawn at 10:00 p.m. Friday and Saturday.
Admission is $ 10 per car and $ 20 per bus. Other attractions include a petting zoo, pony rides and train rides.
Address: 1269 Barclay Cir., Marietta, GA 30060
Contact: 800-543-3202
Atlanta area
Momocon Winter Party
The Atlanta video game and anime convention will return with its two-day Winterfest event at the Georgia World Congress Center in Atlanta. All times are Sat Dec 18. at 10 a.m. to Sun. December 19 at 6 p.m. Registration prices are $ 30 for Saturday, $ 25 for Sunday and $ 40 for both days.
This holiday-themed convention will feature special guests and speakers such as voice actors, comic book artists and online personalities including Steve Blum and Anairis Quinones. Art and merchandise dealers will be available to visitors. Sellers can register to sell their merchandise at the convention.
Arcades, board games, panels, tournaments and a cosplay competition will also be on the program.
Address: 285 Andrew Young International Blvd NW,
Atlanta, Georgia 30313
Contact: www.momocon.com
Six Flags Vacation in the Park
Six Flags Over Georgia is decorated with garlands and candy canes from November 20 to January 6 for Holiday in the Park.
Day tickets cost $ 39.99 per person, and 2022 season passes are currently available for $ 54.99 per person. Parking costs $ 25.
Hot chocolate will be available at food stalls throughout the park with the option to purchase a Holiday in the Park souvenir mug for discounted refills.
A train ride hosted by Ms. Claus will transport visitors to the park through a Christmas light show.
Address: 275 Riverside Pkwy, Austell, GA 30168
Contact: 770-739-3400
[ad_2]