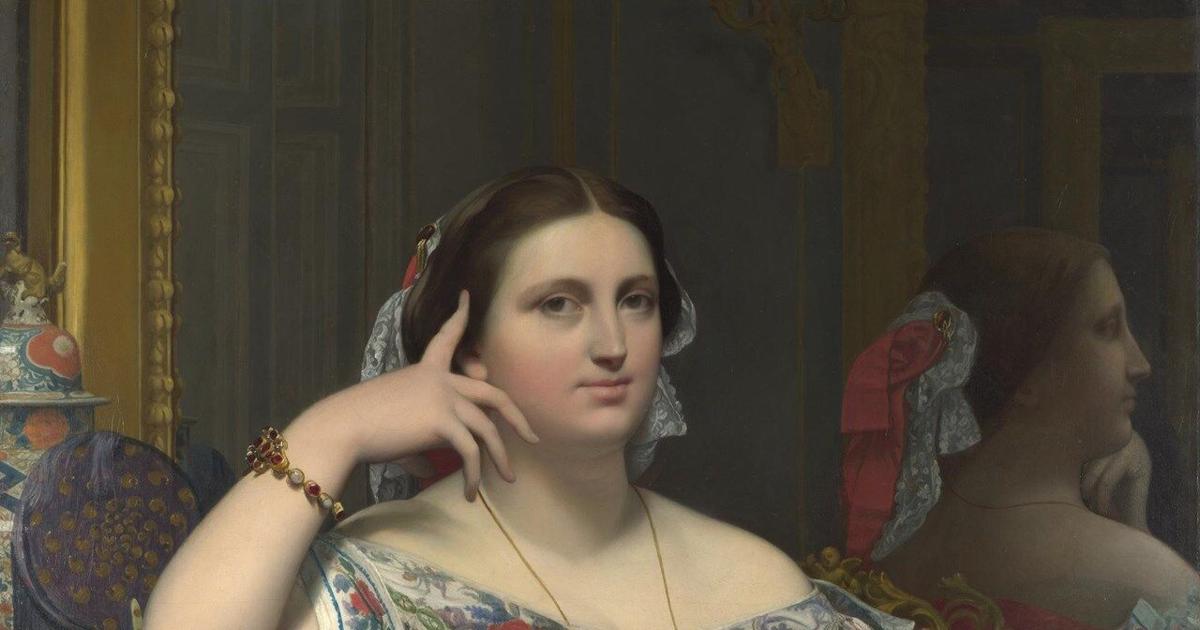 Venues are rolling out the red carpet for the arts this fall | Arts and events
From live musical series and musicals to world premiere theatrical works and classic and modern paintings, arts organizations in the Pasadena area are rolling out artistic works designed to comfort, challenge and entertain this fall and winter.
With the world different than it was just two years ago, arts organizations are inviting the public to immerse themselves in art and ask the questions, big and small, while connecting with others.
Here are some of the events taking place between now and the end of the year.
A noise inside
3352 E. Foothill Boulevard, Pasadena
626-356-3100, anoisewithin.org
Following the end of the musical version of George Orwell's "An Animal Farm" on October 2, A Noise Within returns to August Wilson's 10-piece American Century Cycle, with the final installment, "Radio Golf," running October 16 through 21 November. 13. Set in the 1990s, it examines the high price we pay for progress as the first black candidate for mayor of Pittsburgh faces choices between his integrity and his personal aspirations.
Then, from December 3-23, the theater's co-artistic directors will bring back a Pasadena favorite – Charles Dickens' "A Christmas Carol."
Alex Theater
216 N. Brand Boulevard, Glendale
818-243-ALEX (2539), alextheatre.org
Alex Theater offers various shows on its stage, from music and comedy to opera and musicals. This fall they kick off their lineup with Lokillo Florez on October 1 followed by the Domination Tour featuring Gigi de Lana and the Gigi Vibes on October 15.
In November, they will host four events. On November 5, the Wild Honey Foundation and Jody Stephens will present "Big Star #1", a celebration to benefit the 50th anniversary of the Big Star album "#1" which will support the Autism Healthcare Cooperative. Performers include Big Star drummer Jody Stephens and REM's Mike Mills
On Nov. 12, the Asian Hall of Fame will induct new members, including Hiroshima, Olympian Chloe Kim, Daniel Ho and Senator Tammy Duckworth, among others.
Next, the Musical Theater Guild will present "Brigadoon" on November 14, the musical in a mystical land that only appears once every 100 years for a single day. On November 16 and 17, there will be a tribute concert to singer and composer Hayko.
December heads east with The Gay Men's Chorus of Los Angeles presents "A Motown Holiday" on December 17-18.
Antaeus Theater Company
110 E. Broadway, Glendale
818-506-5436, antaeus.org
What happens when a modern playwright riffs on 15th century morality plays? Find out with "Everybody" through October 17 at Antaeus Theater Company, a troupe that explores classics and new takes on classics. In it, five of the actors don't find out about their roles until a lottery takes place at the start of the play. In October, they will also release a free podcast with three of their cast performing Jennifer Rowland's "Changeling."
Boston Pasadena Court
70 N. Mentor Avenue, Pasadena
626-683-6801, bostoncourtpasadena.org
Whether you want theater, music or movies, Boston Court Pasadena is the place to be this fall. They are developing two new works on their stages, both at the studio stage. The first is "Escapegoat: A Workshop Presentation" from October 27 to November 6, which has three actors playing humans, turtles and goats in an eco-parable set on the Galapagos Islands.
Then, on November 12 and 13, they will host "Dojyoji: A New Opera Workshop" exploring Kentaro Kameyama's newly conceived tragic Japanese love tale and featuring a piano, two singers, and Kameyama's fashion designs.
Their live music series includes world-class cellist Anita Graef on October 15 and the Nolan Shaheed Quintet on December 3. Boston Court also hosts a series of live National Theater film screenings of British theatrical performances. October 1 features Kit Harington ("Game of Thrones") in Shakespeare's "Henry V," October 6 is Richard Bean's "Jack Absolute Flies Again," and October 15, October 22, October 29, and October 29. 30 is "Frankenstein" starring Benedict Cumberbatch and Jonny Lee Miller, who turn off the monster and creator roles (Boston Court will alternate Version A and Version B shows).
The Huntington
1151 Oxford Road, San Marino
The Huntington had plenty to celebrate this fall with the return of Gainsborough's 'The Blue Boy', one of its most famous pieces, which is now associated with the modern interpretation of Kehinde Wiley. Also featured throughout the fall is "Gee's Bend: Shared Legacy," featuring quilts and prints celebrating the work of the Alabama Gee's Bend Quiltmakers collective. Another temporary exhibit running throughout the fall is "Method and Material: Tempera Painting in a Nutshell" which delves into the history of tempera.
Two new exhibitions are opening this fall. On October 22, The Huntington will open "Crafting a Garden: Inside the Creation of Liu Fang Yuan," which explores the intricacies of Chinese gardens through models, photographs, tools, and video. On December 10, they will host the traveling exhibition "Inspiring Walt Disney: The Animation of French Decorative Arts" which explores Walt Disney's fascination with European art and the use of French motifs in Disney films and theme parks. .
Luckman Fine Arts Complex
Cal State LA, 5151 State University Drive, Los Angeles
323-343-6600, chancemanarts.org
At the gateway to the San Gabriel Valley, the Luckman Fine Arts Complex hosts the Yamma Ensemble tour on October 2. The internationally acclaimed musical group plays an array of music that sticks to the Middle East.
Singing fado – a traditional Portuguese genre – Mariza "embraces the new without ever letting go of the old". She arrives in town on October 7.
Legendary actress Isabella Rossellini presents her solo show, "Darwin's Smile," at the resort October 8-9. The performance is supposed to "reconcile two often opposed worlds: art and science".
Diva Gloria Gaynor will offer a career-spanning ensemble, including her Grammy-winning hit "I Will Survive," on Nov. 5. She scored a hit in five decades.
CocoRosie mixes indie, hip-hop, pop, blues, opera and electronics to develop an avant-garde sound. They are performing on November 19.
Finally, Dionne Warwick will bring her hits – including "Don't Make Me Over", "Walk on By", "Say a Little Prayer", "A House is Not a Home", "Alfie", "Heartbreaker" and Déjà Seen"—December 17.
MUSE/ic
300 E. Green Street, Third Floor, Pasadena
626-844-7703, muse-ique.com
An organization that travels to Los Angeles to pioneer new musical experiences through live music events and curated outreach programs, its only show in Pasadena this fall will feature "Grand Avenue" at the Huntington on October 6 in a concert that will explores the global influences of downtown Los Angeles' early days through today.
Norton Simon Museum
411 W. Colorado Boulevard, Pasadena
626-449-6840, nortonsimon.org
From masters to moderns, the Norton Simon Museum has some memorable exhibits this fall. On loan from LACMA, Paul Gaugin's "The Swineherd" will be on view until November 14 along with other post-Impressionist artwork. The opening from October 14 to February 13 is the work of six female lithographer artists working in ink, stone and paper. The six women traveled to Los Angeles in the 1960s on a two-month fellowship to study lithography.
From October 21 to January 30, "a" brings together for the first time (on loan from the National Gallery in London) "La femme au livre" by Pablo Picasso alongside the painting that inspired it – Madame by Jean-Auguste-Dominique Ingres Moitessier.
Open Fist Theater Company
Atwater Village Theatre, 3269 Casitas Avenue, Los Angeles
323-882-6912, openfist.org
A company that has strived to spread social awareness through art since its founding in 1990, Open Fist presents a "This Week This Week" skit show on the news of the week every Thursday until in November. From October 1 to November 5, they will present the world premiere of Catherine Butterfield's "To the Bone" about high school "tough girls" – 20 years later when the party is over. Combining family, genetics and baseball, it's a dark comedy about the vagaries of life.
Pasadena Theater
39 S. El Mollino Ave, Pasadena
626-356-7529, pasadenaplayhouse.org
The season opener, a new play by Martyna Majok, continues until October 9. "Sanctuary City" explores the American Dream from the perspective of those who were brought here in their youth and must fight to become citizens of the only country they know.
Pasadena Symphony Ambassador Auditorium
131 S. St. John Ave., Pasadena
626-793-7172, pasadenasymphony-pops.org
Inside and out, the Pasadena Symphony offers a varied menu of classical and symphonic pop music this fall, culminating in the hugely popular Holiday Candlelight Concert on December 17 at All Saints Church.
Upstream, the symphonic series featuring Mozart and Saint-Saëns on October 22 and Tchaikovsky and Sibelius on November 12.
On December 3-4, the Women's Committee of the Pasadena Symphony Association will host the 55th Annual Holiday Look in Home Tour, featuring tours of the architecture and gardens of four homes with symphony musicians playing music from holiday live in the background.