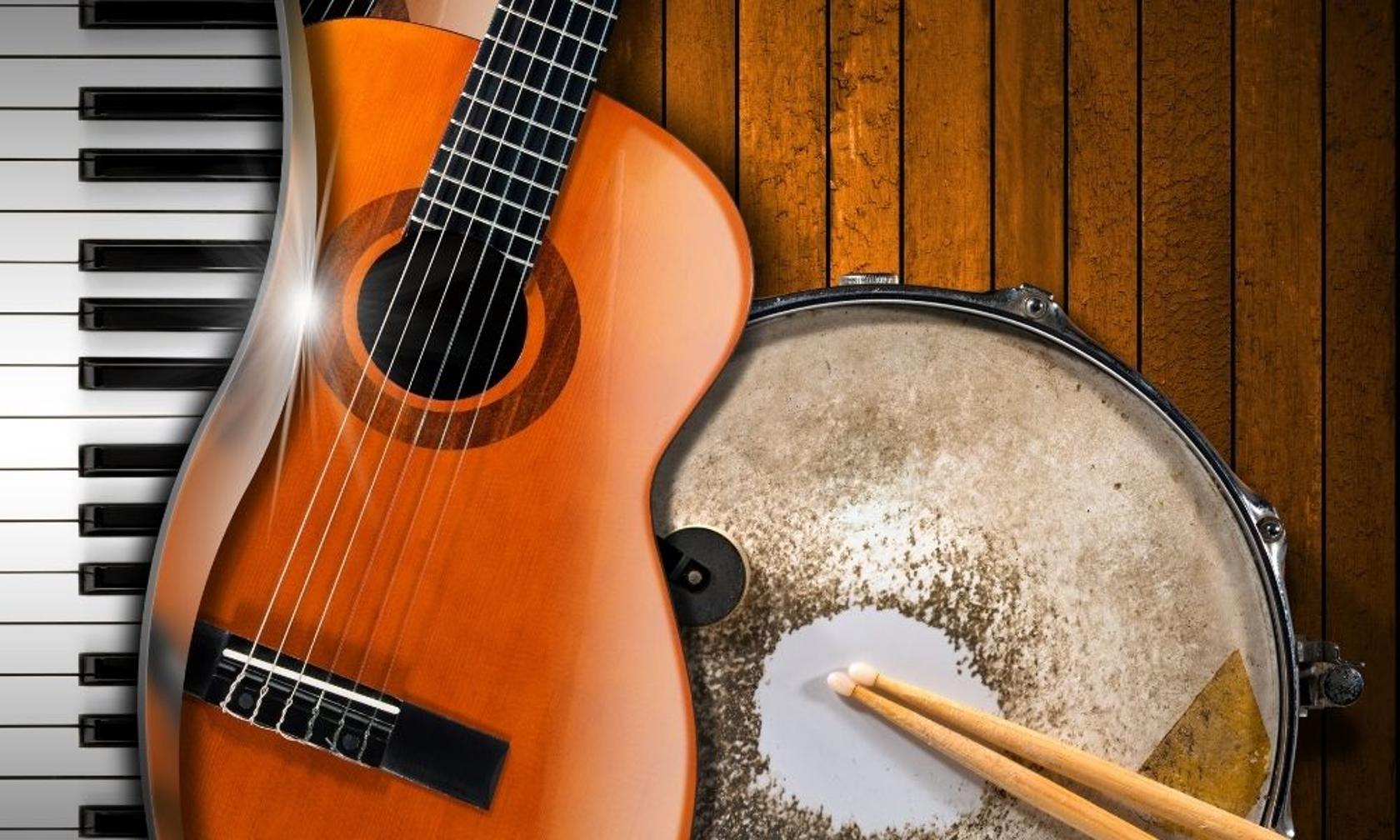 The Pittsburg Festival of the Arts scheduled for June in unique locations
The annual tradition of a week-long free concert series continues this summer with the Pittsburg Festival of the Arts, scheduled for June 13-18 at unique Pittsburgh venues that lend themselves to the bands and styles of music being played.
Working with the PSU Music Department and local businesses, the week will be diverse, ranging from a barbershop quartet to an Andean quartet.
All events are open to the public.
"This area has earned a reputation for musical talent," said festival director Raul Munguía, associate professor of music at PSU. "We look forward to shining the spotlight on this for a week, for residents and visitors to enjoy. There will be a little something for everyone.
June 13 | 7 p.m. | Summer Kicks Jazz Concert
Bicknell Family Center for the Arts, 1711 S. Homer
The Summer Kicks Jazz Band, which traditionally takes up residence on the lawn, will perform this year in the lobby of the Bicknell Center under the direction of Professor Robert Kehle. The band is made up of some of the most talented musicians in the region, including faculty, students, alumni and community members, who will perform jazz standards and some contemporary numbers.
Built in 2015, the Bicknell Center is one of the area's top entertainment destinations. The expansive lobby is a frequent site for gatherings and features a wall of floor-to-ceiling glass windows from which summer sunsets can be viewed.
June 14 | 2 p.m. | Pittsburgh Brass Quintet
Pittsburgh Public Library, 308 N. Walnut
A quintet of teachers and community members will present a fun and relaxing concert featuring mostly light classics and pop music with the aim of making music accessible and interesting. The concert will appeal to children!
Completed in 1912 as one of the few Carnegie libraries exemplifying Prairie-style architecture, this historic building continues to thrive with innovative programs and services for children, teens, and adults.
June 14 | 7 p.m. | Clarinet and saxophone ensembles
McCray Hall at PSU
This concert, conducted by Professor Joanne Britz, will feature an extensive repertoire for clarinet and saxophone, and will be structured as a "pyramid" of works, featuring a soloist, a duo, a trio, a quartet, then a largest set of clarinets. playing a variety of classical and contemporary music. Performing musicians include former, current and potential Britz PSU clarinet and saxophone students as well as a few guest artists.
Built in 1929 for the music department at PSU, historic McCray Hall is named for the department's second chairman. The beautiful Sharon Kay Dean Recital Hall features a magnificent Fisk Opus 106 pipe organ, an instrument that has been widely praised for its excellence.
June 15 | 2 p.m. | FOG ("Four Old Guys") Barbershop Quartet
Bookmark Coffee Roasters, 109 N. Broadway
This acoustic acapella harmony ensemble will perform a variety of songs, from oldies like Tin Pan Alley, to swing era ballads, 50s doo-wop, 21st century favorites, in a unique harmonic way known as the Barbershop name – a uniquely American creation.
Located in a renovated historic building in downtown Pittsburgh, Signet is a local coffee roasting company that also sells freshly roasted coffee, as well as teas, smoothies, and other beverages and pastries.
June 15 | 7 p.m. | Iberian Ensemble
Bicknell Family Center for the Arts, 1711 S. Homer
This Andean quartet is made up of Amado Espinoza (Andean flutes, charango), Pedro Calderon (quena, guitar), Robert Castillo (bass, drums) and Brendan Culp (percussion). Using traditional Andean instruments like the palo de lluvia (a rain stick) and the bombo leguero (an Argentine drum), it will showcase the musical traditions of the Andes mountains, which stretch from northern Chile and Argentina south of Colombia, including the countries of Ecuador, Bolivia and Peru.
Some songs will represent Venezuela and Paraguay. A few songs originate from indigenous rituals for the Pachamama, or Mother Earth, while others are more modern compositions about nature, love, and death. The music will highlight the cultures that live in the region's diverse landscapes – from high plains to humid jungles to sandy coastlines.
June 16 | 2 p.m. | Soprano Lydia Bechtel and pianist Isaac Hernandez
ArtForms Gallery, 620 N. Broadway
Bechtel, a music teacher at PSU, and Hernandez, a graduate piano student from Mexico, will present an hour of Spanish works of art, voice, and piano by Hispanic composers from Spain, Cuba, Mexico, Guatemala and Argentina.
ArtForms Gallery is an artist co-operative gallery established in 2016. It showcases high-quality, handmade art and crafts from some of the region's most talented artists. Original works in painting, sculpture, photography, ceramics, jewelry, glass, wood, fiber and mixed media are on sale, and monthly workshops are offered led by member artists.
June 16 | 7 p.m. | Solo and chamber music
First United Methodist Church, 415 N. Pine
This concert will feature performances by the Low Brass Ensemble under the direction of Professor Doug Whitten and other ensembles.
The First United Methodist Church in Pittsburgh is housed in a historic downtown building built in 1914. The centerpiece of its newly renovated sanctuary is Fisk Opus 152, a mechanical organ built by CB Fisk, Inc., of Gloucester, Mass., in 2018.
June 17 | 2 p.m. | capricious duo
Books & Burrow Bookstore, 212 S. Broadway
This dynamic violin and flute ensemble includes Raul and Denissa Munguia, who will explore music inspired by the written word as well as books inspired by music. Audience members will enjoy an intimate moment of live music, personal stories, curious musical/personal facts, and will be invited to participate in the concert by submitting written questions that will be randomly selected and answered by the performers on stage .
Books & Burrow is a small independent, Indigenous-owned bookstore and gift shop that opened in 2020 in downtown Pittsburg. It offers frequent community events, including book talks, children's stories, film screenings and workshops.
June 17 | 7 p.m. | summer wind band
Bicknell Family Center for the Arts, 1711 S. Homer
Led by Assistant Professor Andrew Chybowski, this group is made up of faculty, students, alumni and community members, who will perform a variety of great woodwind music, from band classics to film scores to solos. This concert will have something for everyone.
June 18 | 11am | Band of ephemeral notions
Root Coffeehouse & Creperie, 402 N. Broadway, Suite A
This group of former PSU music students Brian Amor, Kiel O'Neal, Fayne Speer and Evan Harries will perform a variety of pop and jazz-inspired songs.
Root, a local cafe located in one of Pittsburgh's oldest historic buildings, sells made-to-order pancakes, as well as pastries and non-coffee drinks, and offers a small free library and local crafts for sale.
June 18 | 2 p.m. | Film screening
Bicknell Family Center for the Arts, 1711 S. Homer
The classic film "Charade" will be shown on the big screen in the Linda and Lee Scott Performance Hall at the Bicknell Center. This 1963 American romantic comedy stars Cary Grant, Audrey Hepburn, Walter Matthau, James Coburn and others. On vacation in the French Alps, an American expatriate tells a friend that she is divorcing her husband. On her return to Paris, she finds her apartment stripped bare. A police inspector says her husband sold their possessions and then was murdered as he left town. Their money is also missing.
June 18 | 7 p.m. | Bill and Monica's Excellent Adventure
Miners + Monroe, 214 S. Broadway
Bill & Monica's Excellent Adventure at 7 p.m. at Miners + Monroe's Outdoor Performance Space, 214 S. Broadway. Formed in 2010, BAM has been hitting crowds in the nostalgia bone ever since. A 5 piece band with the skills to play everything from Soundgarden to Destiny's Child, their performances cover all varieties of 90s music.
Miners + Monroe, a men's merchant in a remodeled downtown Pittsburgh storefront, sells a carefully curated assortment of men's apparel and lifestyle items, and last year built a small music venue outdoors behind the aisle shop.
Additional details: Facebook.com/PittsburgArtsFest