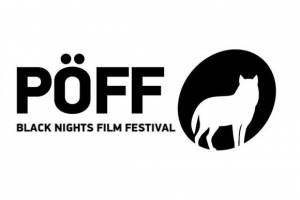 Tallinn Black Nights Film Festival announces dates and opens film submissions
Tallinn Black Nights Film Festival aka PÖFF has announced the dates for its 25th anniversary and opens registration for the main festival and the sub-festivals PÖFF Shorts and Just Film.
The 25th edition of Tallinn Black Nights and the Just Film Youth and Children's Film Festival will run from November 12-28, while the PÖFF Shorts International Short Film and Animation Festival will run from November 16-24. The industry platform of the [email protected] &; Baltic Event will run from November 19-26.
All three festivals are now accepting film entries, which can be submitted via filmfreeway.com. The festival's main program includes three competitive sections this year – Official Selection, First Feature Films Competition and Baltic Films Competition – and various non-competitive sections for feature films. PÖFF Shorts and Just Film also offer several international competition programs.
In 2020, Black Nights received over 1,500 feature film submissions, while over 4,100 short films and animations were submitted to PÖFF Shorts.
The festival will also continue to link submissions to the preservation of forests in Estonia and will donate 1 euro from each submission to the preservation of Estonian forests through the Estonian green technology startup Single.Earth, ensuring that more than 2 hectares of Estonian forest land will be sustainably maintained.
On
Tallinn Black Nights Film Festival is the only competitive non-specialist film festival recognized by the FIAPF in Northern Europe and since 2014 accredited to organize an international non-specialist feature film competition with 14 other film festivals around the world. It has become a regional gateway for international film and film projects, bringing auteur cinema to local moviegoers and helping films start/continue their festival and find distribution. Each year the festival is visited by an increasing number of journalists, festival representatives, producers, distributors, sales agents and filmmakers – as well as almost 1200 accredited guests – and covered by major film magazines and commerce of the world, having a potential global auditorium of over 9 billion people.
Unique.Earth helps preserve nature and biodiversity by creating a market for natural capital where eco-friendly businesses can connect directly with land and forest owners and invest in sustainable land management – ​​and thereby offset their own ecological impact. Single.Earth makes sustainable land use financially feasible for landowners and impactful for environmentally conscious businesses. Additionally, Single.Earth brings transparency to the field by working with secure distributed technologies like blockchain.
Black Nights FF Opening Ceremony (photo by Aron Urb)
SUBMISSION DATES AND LINKS
Tallinn Black Nights Film Festival – November 12-28
https://filmfreeway.com/blacknightsfilmfestival
Just Film Youth and Youth Film Festival – November 12-28
https://filmfreeway.com/just
PÖFF Shorts International Short Film and Animation Festival – November 16-24
https://filmfreeway.com/POFFShorts
---
PRESS SERVICE CONTACTS
The festival press office is happy to answer any questions regarding accreditation, press screenings and conferences and help arrange interviews with festival guests.
Press and event accreditations: This email address is protected from spam. You need JavaScript enabled to view it..
the mailing address is:
Tallinn Black Nights Film Festival
Telliskivi 60A
Tallinn 10412
Estonia