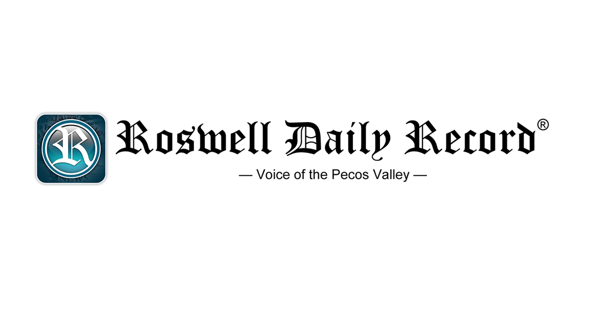 Roswell Events for May 5 | Entertainment
Free Art Movie Series at the Museum
The Roswell Museum is hosting its free art film series, "Circular Time: Documentary Futurisms," exploring the past and the future, featuring films curated by Roswell Artist-in-Residence Marie Alarcón. The films focus on non-fiction experimental cinema and performance. The films will be presented in the auditorium of the Roswell Museum at 6:00 p.m. May 5 will feature a series of short films, including "afronauts", a film about the little-known Zambian space program of the 1960s. The remaining evenings will be feature films. "Sami Blood," about a 14-year-old Swedish reindeer herder set in the 1930s, premieres May 12. May 19 features "The Tree House," set in the future and focusing on an astronaut on Mars who contacts his father on Earth to ask about life in Vietnam. The May 26 feature is "Truth or Consequences," a recent film that mixes truth and future speculation to theorize about progress and history in the shadow of the spaceport outside the city of Truth. or Consequences. For more information, visit roswellmuseum.org.
The Roswell Hispano Chamber of Commerce invites the public to its Cinco de Mayo Fiesta on the lawn of the Chaves County Courthouse Friday from noon to 10 p.m. and Saturday from 10 a.m. to 10 p.m. , live music (country, tejano, norteño and cumbias), food vendors, community and information booths and fun activities for children. For more information, call 575-624-0889.
The Roswell Community Little Theater presents the mystery play "Clue: On Stage". There's a dead host, a butler serving up a variety of weapons, and bizarre diners trying to find the killer before the body count builds up. The piece is based on the popular board game "Clue" and the cult classic 1985 film of the same name. Performances take place on Fridays and Saturdays at 7:30 p.m. and Sundays at 2:30 p.m. For more information, visit roswelltheatre.com.
Roswell Elks Lodge No. 969, 1720 N. Montana Ave., is hosting a Mother's Day Ceremony at 4 p.m. to honor and honor motherhood. The ceremony is open to the public. After the ceremony, Elk members, their families, and bona fide guests are invited to stay for a special Mother's Day dinner. For more information, visit his Facebook page or call 575-622-1560.
Spring River Zoo butterfly garden
Visit the Spring River Zoo Butterfly Garden and learn about butterflies, native plants and conservation. Admission is free on the first Saturday of the month. The zoo is located at 1306 E. College Blvd.
Valley Vintage Car Club Show
The Valley Vintage Car Club invites the public to its 46th Annual Car Show at the Chaves County Courthouse parking lot, 401 N. Virginia Ave., from 9 a.m. to 3 p.m. Registration to participate is from 7 a.m. to 9 a.m. The show is open to all years, makes and models of vehicles. For more information, email [email protected] or find them on Facebook.
Fundraising for the Roswell Jazz Festival
After a free jazz workshop for high school students with famous musicians from the Roswell Jazz Festival from 9 a.m. to 1 p.m., students will perform at the fundraising concert at 4 p.m. at the Anderson Museum of Contemporary Art. Roswell Jazz Festival musicians will debut songs from the upcoming album "Everything Must Change." The Roswell Jazz Festival will take place in October. For more information, visit roswelljazz.org, call 505-359-4876, email [email protected], or find them on Facebook.
Altrusa International's annual 4-person scramble for Roswell Golf for Good begins at 8 a.m. with a shotgun tee time at the New Mexico Military Institute Golf Course. Proceeds will benefit Altrusa's service projects in Chaves County. For more information, email [email protected]
The Roswell Symphony Orchestra (RSO) presents Beethoven's Symphony No. 9, "Ode to Joy" with the Roswell Symphony Chorus, members of the University of Texas at El Paso Concert Choir and featuring soloists Ingela Onstead , Sarah Daughtrey, Jamie Flora and Michael Hix. The concert will take place at the Pearson Auditorium on the grounds of the New Mexico Military Institute at 7:30 p.m. Students attend free of charge. For more information, visit roswellsymphony.org.
Alien Open Darts Tournament
Pecos Valley Dart Association presents the 15th Annual Alien Open Dart Tournament, held at the Fraternal Order of the Eagles Club, 3201 S. Sunset Ave. Registration is July 29 at 11 a.m.; the playoffs will take place at noon. For more information, visit his Facebook event page, roswelldarts.com, or contact [email protected] or call Mike Ramey and Donna Ramey at 575-910-5895 or Leigh Humble at 575-420-0674.
The schedule is subject to change due to unforeseen circumstances. For updates and more information, contact the event venue or organizer.
If you would like your event listed on the entertainment calendar, please email [email protected] or call 622-7710 ext. 309.