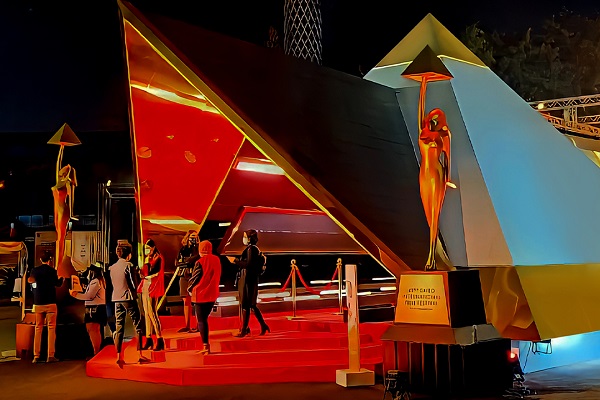 Registration opens for the Cairo International Film Festival
The event will accept applications until August 31, 2021, on the official feature and short films website.
The Cairo International Film Festival has opened registrations for its 43rd edition, which will take place from December 1-10, 2021.
The deadline for participants is August 31, 2021; they can submit via the official festival website for feature and short films and via Film Freeway for short films only.
Mohamed Hefzy, producer and president of CIFF, said: "The concentration of Arab festivals over a period of only two months towards the end of the year made this edition more difficult than in previous years. In view of the increasing competition for premieres in the region of the most important Arab and international films, the artistic team started working last February to secure some of the most unique and diverse films on the program of the festival, targeting a selection of around 100 films in the different sections and competitions of the festival.
Regarding the challenges of Covid-19, he expressed optimism that the 43rd edition will be held under safer circumstances despite the pandemic, referring to vaccination efforts in countries around the world, including the 'Egypt, which allow relaxed restrictions on travel, the opening of theaters and social gatherings.
He added: "Just as we did not give up hope last year and successfully organized the festival, we will not give up hope this year either. We will do our best to organize a hygienically safe and artistically superior edition, while complying with all sanitary measures and regulations set by the Egyptian government and the World Health Organization. "
The Cairo International Film Festival is the oldest annual international festival in the Middle East and North Africa and the only one accredited in category A by the International Federation of Film Producers Associations in Paris (FIAPF), alongside 14 other festivals organizing international competitions.