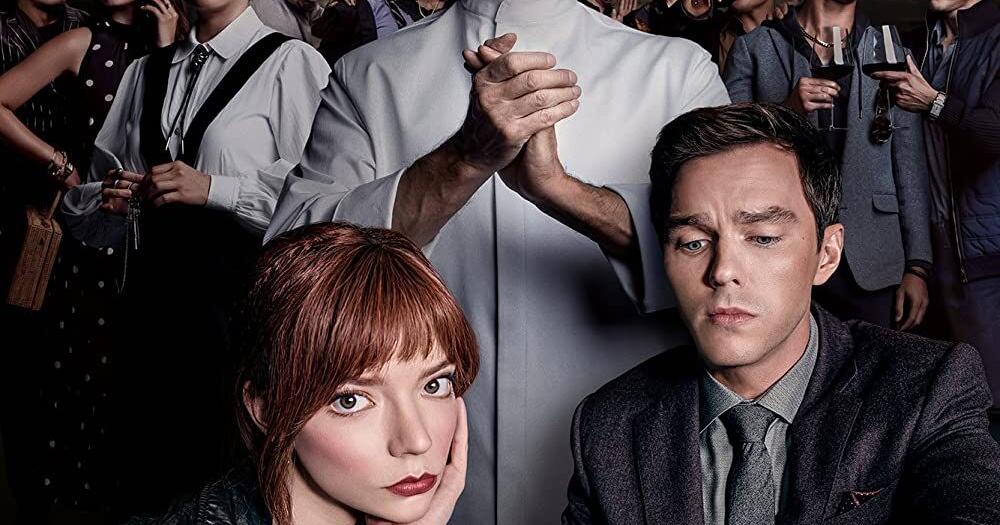 Preview of films for the weekend of November 17-20 | Events calendars
OPENING
"The Chosen Season 3: Episodes 1 & 2" – (Special Event, Unrated, 130 mins). The first two episodes of season three of the series on the life of Christ are broadcast on the big screen.
"Guillermo del Toro's Pinocchio" — (Animation, PG, 117 minutes). A reimagined story of Pinocchio who, on an adventure, transcends worlds and reveals the power of love.
"The menu" – (Comedy, R, 106 minutes). A couple travel to eat at an exclusive restaurant on a coastal island, unaware that the chef has prepared a lavish menu with some shocking surprises.
"She said" – (Drama, R, 128 minutes). Two New York Times reporters publish a story that helps propel the #Metoo movement, breaking the silence around sexual assaults in Hollywood.
SPECIALITY
"The Polar Express" – (Animation, G, 100 minutes). A skeptical young boy sets off on a magical train journey to the North Pole and discovers bravery, friendship and the spirit of Christmas. 11:30 a.m. and 8:05 p.m. on Sunday. (Cinema icon).
IN PROGRESS
"Armageddon Time" – (Drama, R, 115 mins). Rating: A, Katie Walsh. A story of family strength, friendship and the pursuit of the American dream.
"The Banshess of Inisherin" – (Drama, R, 109 mins). Note: A, Michael Phillips. Shocking consequences occur when Colm ends his longtime friendship with Pádraic.
"Black Adam" – (Action, PG-13, 124 mins). Rating: B-, Katie Walsh. In ancient Kahndaq, Teth Adam was given powers by the gods, but when he used those powers for revenge, he was put in prison. Now, 5,000 years later, he is free and ready to unleash his unique form of justice on the world as Black Adam.
"Black Panther: Wakanda Forever" – (Action, PG-13, 161 mins). Rating: A, Katie Walsh. As the people of Wakanda mourn the death of King T'Challa, they must also fight to protect their home from intervening world powers.
"Lyle, Lyle, Crocodile" – (Animation, PG, 106 mins). Rating: C, Katie Walsh. Based on Bernard Waber's series of children's books about a crocodile that lives in New York.
"One Piece Film Red" – (Animation, PG-13, 115 mins). Uta, the most beloved singer in the world, has always hidden her identity during her performances. However, during this live concert, Uta will reveal his true personality.
"Prey for the Devil" – (Horror, PG-13, 93 minutes). As she prepares to perform an exorcism, a nun comes face to face with a demonic force tied to her past.
"Prophet" – (Special Event, Unrated, 140 minutes). The story of the Primate of Poland, Cardinal Stefan Wyszynski, who was reinstated as head of the Church in Poland after three years of imprisonment by the communist regime.
"Smile" – (Horror, R, 115 minutes). Rating: C, Katie Walsh. Dr. Rose Cotter must find a way to confront her past after witnessing a traumatic and bizarre incident involving a patient and begins to have frightening happenings.
"Vivid" – (Comedy, PG-13, 127 minutes). Join Will Ferrell and Ryan Reynolds in a musical version of "A Christmas Carol" by Charles Dickens.
"Tár" — (Drama, R, 158 minutes). Rating: A+, Michael Phillips. Set in the international world of Western classical music, the film is about Lydia Tár, the first female musical director of a German orchestra.
"Terrifier 2" – (Horror, unrated, 138 minutes). Art the Clown returns on Halloween night targeting a teenage girl and her younger brother.
"Ticket to Paradise" – (Comedy, PG-13, 144 minutes). Rating: C, Katie Walsh. A divorced couple on a common mission travels to Bali to try to stop their loving daughter from making the same mistake they think they made 25 years ago.
"Till" – (Drama, PG-13, 130 minutes). Note: A, Michael Phillips. The true story of Grandma Till Mobley's lawsuit to expose the racism behind the attack on her 14-year-old son while working to bring those involved to justice.
"Top Gun: Maverick" – (Action, PG-13, 131 mins). Rating: A, Katie Walsh. After finding himself forming a detachment of Top Gun graduates for a mission that demands the ultimate sacrifice of those who pilot it, Navy Airman Pete "Maverick" Mitchell must face his deepest fears.
"The Woman King" – (Action, PG-13, 135 minutes). Rating: A, Katie Walsh. A group of all-female warriors in the 1800s protected the African kingdom of Dahomey. Today, a new generation of female warriors trains when an alien enemy threatens their way of life.
(Editor's note: Please contact individual theaters for showtimes.)
COMPILED BY CARLOTTA OLSON, THE GAZETTE