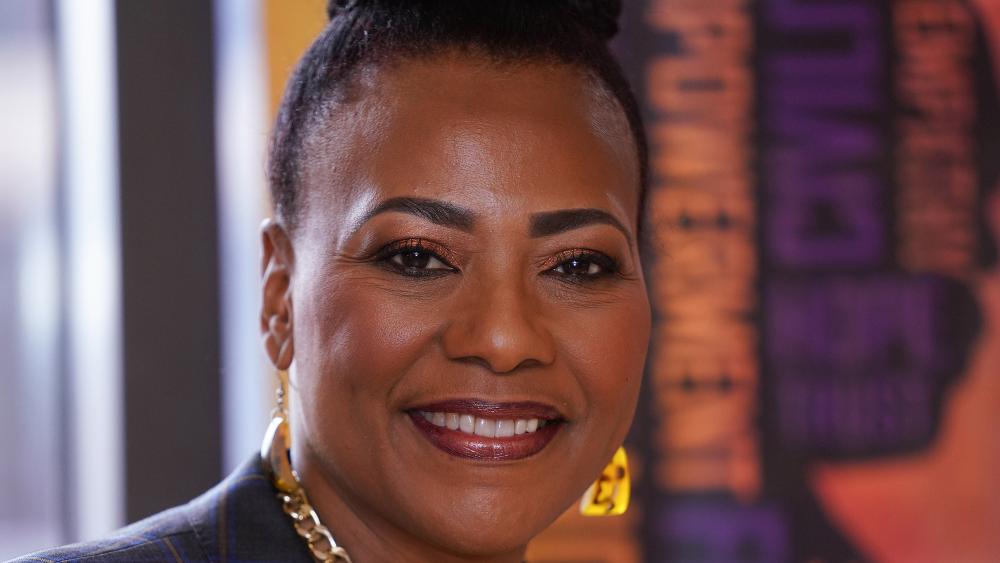 Penn State campuses offer events to celebrate Black History Month in February
Bill T. Jones/Arnie Zane Company presents "What Problem?" — Friday, February 11, 7:30 p.m. Eisenhower Auditorium. Jones' production by choreographer, dancer, director and writer explores the tension between belonging to a community and the sense of isolation that many people feel in these divisive political times. The Center for the Performing Arts presentation will feature a collaboration with dancers from Penn State and surrounding areas. Featuring deconstructed text from Martin Luther King Jr.'s "I Have a Dream" speech and Herman Melville's "Moby Dick", the production reflects King's immortal words – "We shall overcome" – mixed with the writing of the democracy of our nation as formed and shaped by "WE THE PEOPLE". Jones is a two-time Tony Award winner ("FELA!" and "Spring Awakening"). This is a ticketed event; learn more on the CPFA website.
Douglas Day 2021 — February 14, 12-3 p.m. The Penn State University Libraries Center for Black Digital Research invites the campus community to our annual birthday party for Frederick Douglass. Help us transcribe the archives of the Colored Conventions, the longest running campaign of the 19th century for black civil rights. Together, we can learn about the long history of black activism – including the important roles of black women in conventions. The event will include a livestreamed program with speakers, performances and more. For more information and to pre-register to participate, visit https://douglassday.org.
Who We Are, All We Are: Community Conversations — February 16, Zoom. Having difficult conversations takes practice. "Who We Are, All We Are" helps develop the skills you need to connect more deeply through difference and bring your whole being to the table. This new series of dialogues from Student Affairs gives you the chance to tackle difficult topics in a supportive, non-judgmental space. You will leave ready to understand yourself and others from a whole new perspective. The theme for November's dialogue explores our values ​​and how we live them in our daily behavior. Sessions are open to students, faculty and staff. Register online to attend.
WPSU World Kitchen for Black History Month with Shawn Carter from Carter's Table Catering — February 22 at 2 p.m. Carter will join World Kitchen host Tamra Fatemi-Badi to talk about traditionally black food, its history and culture, and show viewers how to make her delicious version of Shrimp and Grits. Registration is free but mandatory on this link.
Tykee James: "Sustainability Forever" — On February 25, at noon, in line. Tykee James is the government affairs advisor for the National Audubon Society and a community environmental activist from Philadelphia. He helped establish the Audubon Society's Black Bird Week to improve diversity and inclusion in the birding movement and to help make the outdoors more welcoming to all. Free and open to all campuses and communities on Zoom; pre-registration is required here.
Delfeayo Marsalis and Uptown Jazz Orchestra — From February 21 at noon to February 25 at noon, online. Delfeayo Marsalis and Uptown Jazz Orchestra will present a dynamic concert of mostly original music celebrating the resilient and triumphant nature of Americans in the Deep South. From modern riffs to gospel chants, the orchestra will set the party on fire with music that will have you rocking, smashing and tapping. The event will be available to stream for free; visit this link for more information and to register (required).
Jessamyn Stanley's Yoga Class and Literary Event — 1st of March. Author, podcaster, yoga teacher, entrepreneur, and advocate, Stanley is an internationally renowned voice in wellness whose work focuses on 21st century yoga and intersectional identity. Stanley has written two books and is a regular contributor to SELF Magazine. A self-proclaimed "fat woman" working to break down stereotypes and discuss the intersections of fatphobia as well as whitewashing yoga and promoting yoga and healing for all bodies, Stanley will lead members of the Penn State community. in inclusive, body-positive yoga. workshop and class in the late afternoon, then participate in a moderated question-and-answer session, "Women Who Heal, Promote Hope," in the early evening.
Yoga class at 4-5pm in the Intramural building, Gym 3. Registration is required.
"Women Provide Healing, Promoting Hope" book signing and moderated Q&A from 6:30-7:30 p.m. at the Freeman Auditorium, HUB-Robeson Center.
Penn StateAltoona
Penn State Altoona will host its 22nd Annual African American Reading February 13 and 14. This year's theme is "Other African Americans: African Immigrants Writing America," celebrating the works of Black, African, and American writers. To learn more and register for events on both days, click here.
Community Gathering — February 13, 3:30 p.m. at the student sleep center. Participants are invited to share a short reading of a work by an African American author or simply listen and enjoy. All guests will be able to choose a book to take home. Pre-registration is required by January 28.
"Monday Marathon" an open-mic reading — Feb. 14, 11 a.m.–5 p.m., Titelman Study at the Misciagna Family Center for the Performing Arts. Various readings will be held to celebrate African-American writers. Community members are welcome to drop by at any time of the day to participate and/or listen and enjoy. More information here.
Webinar Keynote Presentation by Kwame Dawes — Monday, February 14, from 12 p.m. to 1 p.m.. Participants can watch from the Titelman study or elsewhere via Zoom. Pre-registration for virtual participation is required.
A writer of poetry, fiction, non-fiction and plays, Dawes spent most of her childhood and adult life in Jamaica, and is editor Glenna Luschei of Prairie Schooner at University. of Nebraska, where he is the Chancellor's English teacher, a member of Cave Canem and a teacher in the Pacific MFA program in Oregon.
Romeo Oriogun — Monday, February 14, 4 p.m. Featured author of the 2022 African American Read-In, Oriogun, will give a webinar poetry reading. Participants can watch from the Titelman study or elsewhere via Zoom. Pre-registration for virtual participation is required.
Oriogun is the author of "Sacrament of bodies», finalist of the Lambda Award for Gay Poetry. Her poems have appeared in The New Yorker, Poetry, Harvard Review, American Poetry Review and others. He is the winner of the 2017 Brunel International Prize for African Poetry and a graduate of the Iowa Writers' Workshop where he won the John Logan Poetry Prize. He is also a postdoctoral research associate at Iowa State University.
ebony Stewart — February 17, 6:30 p.m., Sleep Pondview. An internationally touring poet and performance artist, Stewart's work speaks to the black experience, with a focus on gender, sexuality, femininity and race, hoping to be relatable, eliminate shame, to heal minds, to encourage dialogue and to inspire people in marginalized communities. .
Speaker: Bernice King — February 22, 12:30 p.m., Zoom. Bernice King, minister, attorney and executive director of the King Center for Nonviolent Social Change, and daughter of Martin Luther King Jr., will join us virtually for a collaborative keynote sponsored by Penn State Altoona, Penn State DuBois, Penn State Fayette – The Eberly Campus and Penn State Greater Allegheny. Registration is mandatory; More information is available here.
Penn Behrend State
The Traveling Museum of African American Inventors and Inventions — February 16, 11 a.m. to 4 p.m., Reed Wintergarden. The museum will showcase a unique collection of African inventions, artifacts and art. Founded by Alabama native Clifton J. Brown, the museum features a variety of products created by black inventors, including the U.S. Postal Service's programmable remote control and blue street boxes.
The Kotchegna dance company — February 16, noon, Bruno's Café. The company will give a free concert, with traditional dances and percussions from the African Ivory Coast. The troupe was founded by Vado Diomande, who was raised in the stilt-dancing tradition of the Mahou people in the Ivory Coast. He then danced with the National Ballet. This show is part of the Rhythms of Life series, which features music, dance and storytelling from all parts of the world.
Penn State Berk
"Black Families and Mindfulness: Considering an Afrocentric Approach" — February 3, noon, online. Join the Department of Humanities for a Grand Rounds and Black History Month lecture, presented via Zoom by Kesha Morant Williams, Associate Professor of Communication Arts and Sciences and Coordinator of the Bioethics and Medical Humanities Minor Program at Penn State Berks. More details are available here.
Black History Festival — February 6, 3 p.m., Perkins Student Center Auditorium. Organized by the Penn State Berks Diversity, Equity and Inclusion Committee, in partnership with the Reading School District. Attendees will view the hit film "Black Panther," followed by a discussion and exhibit on black history and culture. This event is free and open to the public and light refreshments will be served. For more information, contact Sharon Pitterson-Ogaldez, Diversity and International Programs Coordinator, at 610-396-6080 or email [email protected]
Mike Africa Jr., activist, speaker, hip hop artist — February 9, 7 p.m., Perkins Student Center Auditorium. A member of MOVE, a community organization based in Philadelphia with philosophies of black nationalism and anarcho-primitivism, Africa travels the country telling her life story and inspiring others. He is the host of the podcast "On a Move with Mike Africa, Jr." and the star of the HBO Max documentary, "40 Years A Prisoner." For more information, contact the Office of Campus Life at 610-396-6076.