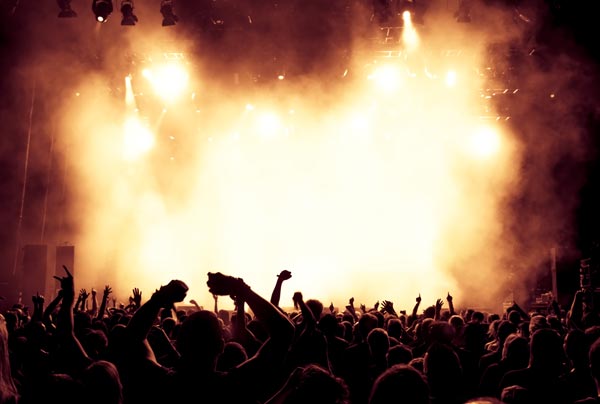 NJ Freelance Sites Continue to Suffer Losses Despite Reopening, NJIVA Survey Finds
NEWS | FEATURES | PREVIEWS | EVENTS
originally published: 02/24/2022
(HOPEWELL, NJ) — The Association of Independent Places of New Jersey (NJIVA) continues to advocate for relief funding for NJ venues and developers after learning that the state's first round of funding, the Community Stage Relief Grant, was largely not granted and the he industry, according to the recent NJIVA survey, is still struggling.
Last month, NJIVA sent a survey New Jersey venues and developers to determine the industry's financial condition in 2021, after it reopens to the public. The survey asked about ticket and non-ticket revenue, labor costs and demographics. Each respondent – ​​which included non-profit and for-profit organizations – reported an average decrease of 67% in overall ticket sales in 2021 compared to 2019 (pre-pandemic), although the average ticket sale price remains comparable. Around 90% of respondents also reported an average decrease of 72% in overall non-ticket revenue and an increase in their no-show rates. This happened alongside an increase in overall labor costs for sites last year.
80% of survey respondents have received relief funds from the Federal Grant for Closed Venue Operators (SVOG) and 45% of them have received the NJ Community Stage Grant to offset losses in 2020 when they were forced to close. But despite reopening in 2021, the losses of these sites have continued.
"This data clearly shows that our industry is still suffering from the financial impacts of the pandemic," says Sara Scully, NJIVA Partner and CEO of Hopewell Theatre.
NJIVA also received a report indicating which venues or promoters received the 2021 NJ Community Stage Grant for 2020. The organization made a deep dive to research who received the grant to determine its effectiveness in providing relief to those hardest hit.
Advertise with New Jersey Stage for $50-$100 per month, click here for more info
---
The good news is that the data shows that the recipients of this grant were diverse. 36% of grant recipients were women/minority-owned businesses and 36% were located in Opportunity Areas, as expected when the New Jersey Economic Development Authority (NJEDA) allocated $10 million additional to the initial $7.5 million enacted last year to help in- places of profit.
The disappointing news was that a very small percentage of venues and developers in the state got the grant. 39 sites or promoters received the grant, while there are at least 130 for-profit sites or promoters in the state. Of the total $17.5 million allocated to this grant program, for for-profit venues and developers, only $5,246,021 million has been awarded.
Given the extent to which venues and promoters continue to struggle financially, NJIVA is currently investigating whether the remaining funding of nearly $12 million from the Community Stage Grant may be available from NJEDA for a second round of essential funding.
NJIVAThe mission of is to unite the owners, operators and presenters of NJ's diverse and proudly independent venues in order to foster mutual support and the sharing of resources, and to advocate as a unified group our common priorities in order to preserve and to nourish the ecosystem of independent sites, large and small.
The venues have played a crucial role in the development of NJ's performing artists for over half a century by nurturing local, national and international talent and providing a platform for these performers to build their careers and grow.
NJ's freelance sites – non-profit and private – provide thousands of jobs, as well as millions of dollars in salaries, income, charitable donations and taxes. Therefore, it is essential to preserve and nurture the ecosystem of independent sites in NJ.
More than twenty-five of NJ's beloved performing arts venues, presenters and promoters are NJIVA associates: 1867 Sanctuary Arts and Culture Center, AM Productions, Anchor Rock Club, ArtPride New Jersey Foundation, Bananas Comedy Club, Bergen Performing Arts Center, Bird and Betty's, Boardwalk Showroom, The Clubhouse of Toms River, Count Basie Center for the Arts, Crossroads, Debonair Music Hall, Hopewell Theatre, House of Independents, Hunterdon Media Partnership, K Street Group, Ledge Entertainment, Mayo Performing Arts Center, McCarter Theater Center, Newark Symphony Hall, The Newton Theatre, Outpost in the Burbs, Palladin Tour & Travel, Roy's Hall, State Theater New Jersey and Wellmont Theater.