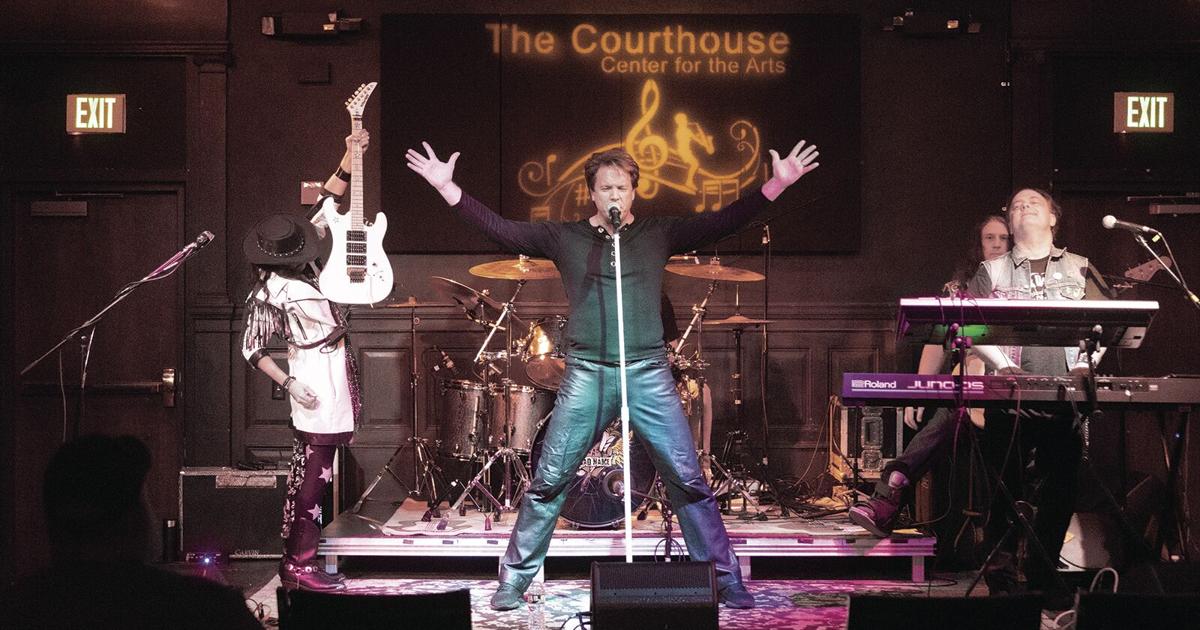 Local concert halls feel deja vu as COVID restrictions return | Arts and life
Once again, the COVID pandemic is shaking up winter plans to bring live music to audiences and venue owners who just want a return to days without a mask and a time when fear was not part of the story. 'listen to music.
Various venue operators in the area have said they are meeting with staff to discuss how to operate safely and accommodate live music, as Gov. Dan McKee on Monday imposed new requirements for wearing masks indoors .
"I hope the government knows a lot more about this than I do. It is a law. I will follow him. I just want it all to go, "said Mariann Almonte, Executive Director of the Courthouse Center for the Arts in West Kingston.
For larger indoor rooms (with a capacity of 250 people or more), masks will be required for all participants, regardless of their immunization status.
For smaller indoor venues (with a capacity of less than 250) – including restaurants, retailers, and gathering places – each individual establishment may require either mandatory masks for all or mandatory proof of having been fully vaccinated with masks only for people who do not show proof of vaccination.
Door screening
Almonte said she will have to hire someone now – if a volunteer is not available – to check people at the door for vaccination cards. After COVID-19 restrictions were relaxed months ago, people returned to this music site without masks or only wore them if they were comfortable with them.
Her place has a capacity of less than 250 people, she said, so that means for now that people who have been vaccinated will not need it, but they will need proof that they have received their vaccine, while those who avoid treatment will need to wear masks.
"People have told me before that they will see me when all of these restrictions are gone," she told The Independent. "They said, 'We are against the vaccine, we don't have to show you our vaccination card. It's not your business.'"
This kind of strong reaction is not usual, but another reaction – the fear of catching the virus even among the vaccinated – is becoming more and more common.
She said for performances last weekend, people started canceling right after the governor's mid-week announcement of another mask term.
Almonte said she couldn't afford to lose clients because revenue from tickets to the events – which continued to be scheduled until next year – helped keep her razor-sharp bottom line from falling. sink into the red.
Nearby in Peace Dale, Dan Collins, owner of Pump House Music Works, which also frequently hosts concerts, said he and his staff started demanding both a vaccination card and a face mask on Monday. performances.
"It's crazy out there right now," Collins said, noting that his site wants to put in as much protection as possible without shutting down. So people attending a show will need to both be vaccinated and wear a mask, he added.
His hall does not have 250 seats for which masks are required, but he wants to take extra measures both for those in attendance and for groups visiting his hall.
"A lot of groups that have come in have asked us to put on masks for the public," Collins added.
Proof of vaccination will be required for all persons entering Pump House Works and a state issued identification card, such as a driver's license, will be required to prove identity on the vaccination card.
The state does not require proof of identity, but Collins has said he wants to take it one step further.
Almonte said she was not yet sure whether she would need proof of identity to match the name on the vaccination card.
Drop in attendance
The two theater operators also noted that in recent weeks they had seen a drop in the number of people coming to performances. Both attribute it to growing concerns and fears of catching variants or mutated forms of COVID-19.
In addition, warnings from state and federal health officials also affect people's decision to be in nearby public gathering places, they said.
Kevin Finnegan, owner of the Ocean Mist in Matunuck, also a concert hall as well as a restaurant, said he plans to keep its capacity below 250 and will require people to wear masks if they are not. not vaccinated.
Others will need to show proof of vaccination.
Finnegan said bands performing in front of large audiences is not a routine in the winter – unlike summer performances at his beach bar on Matunuck Beach Road – and he may even cancel a scheduled performance from a group that attracts large numbers. of people.
These new rules are required for workers and customers in restaurants, gyms, entertainment venues and other indoor public places. Some limited exemptions are listed on the state Department of Health website.
The state said individuals can prove their vaccination by showing a CDC vaccination card, a printed copy or digital photo of a CDC vaccination card or vaccination record.
Additionally, they can view a record through the 401Health app (expected to be released soon) or SMART health cards issued outside of Rhode Island, such as the State of Rhode Island Excelsior Pass and Excelsior Pass Plus. New York.
The new mandate began on Monday and remains in effect for 30 days, at which time it will be reassessed. Some site operators have said they expect an even bigger tightening – not less – in a month if COVID-19 infections increase as expected.