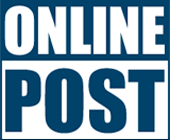 Late May/Early June Events: Distortion returns without a Nørrebro party, more pay zones and… finally a free street festival on Fridays!
Distortion X
June 1-5, various locations in Cph; 200 kr entry in paid areas; cphdistortion.dk
The street festival element in Nørrebro, which is normally held on the opening Wednesday, has been dropped altogether, and the Thursday one in Vesterbro has been significantly reduced, although it is the same area as in previous years, with 24 free events, so there's a good chance 50,000 people will show up, mostly to hang out with multiple six-packs and take to the streets. The main target of the organizers in the first two days (Wednesday and Thursday) is now 200 kr in the city center entrance areas: June 1 in the areas around Langebro and Rådhuspladsen, and June 2 in Rådhuspladsen and Vesterbro. However, the free events don't end in Vesterbro on Thursday, as there are 23 scheduled for Friday, mostly in and around Copenhagen Harbor (see map). Meanwhile, serious revelers are welcome to enjoy Friday and Saturday at a 400 kr paid venue in Refshaleøen. The last day is for relaxing; after all, even God needed a break.
CTC Fringe Festival
June 9-12; ICC Theatre, Frederiksholms Kanal 2, Cph K; tickets via ctcircle.dk/fringe2022
The Copenhagen Theater Circle offers a unique opportunity to watch eight new plays written and performed by internationals living in the area. The plays, which are all in English, have been divided into two groups, and there will be three opportunities to see each. In total, there will be four evening shows starting at 7:00 p.m. and two matinee shows on weekends starting at 1:30 p.m. This year's festival is co-hosted by Improv Comedy Copenhagen, who will be offering a free improv workshop on June 12 from 4:30-6:00 p.m.
Danish referendum debate
May 25, 5:00 p.m.; Kobmagergade 43, Cph K; free adm, register via crossingborders.dk
Join the global debate at this English-language event organized by Crossing Borders. Hear keynote speaker Lisbeth Pilegaard, the former global adviser to the UN Global Compact, talk about the pros and cons of Denmark dropping its defense opt-out from the EU and joining to the Union's Defense Pact via the referendum on 1 June. They'll serve free food and drink (with vegan options!), but be sure to sign up.
Chamber music at the Diamond
May 31, June 1 & June 2, 8 p.m.; Dronningesalen, Black Diamond, Søren Kierkegaards Pl. 1, Cph K
Enjoy high-quality chamber music from three of the best quartets in the Black Diamond library. On May 31, the Poseidon Quartet plays Schubert and Beethoven, on June 1, Brooklyn Rider presents a program called "4 Elements" and on June 2, the French Diotima Quartet plays a program including Schubert and Thomas Adés.
Copenhagen comic strip
May 28-29; Øksnehallen, Cph V; copenhagencomics.dk
Denmark's biggest comic festival hosts big names from all over the world.
Science and Cocktails
May 30, June 3 & 20; Koncertsalen, DR Koncerthuset, Ørestads Blvd. 13, Cph S; tickets: 145-195kr, drkoncerthuset.dk
There are three installments of the popular event this month, and that doesn't include his participation in Act of Gravity as part of CPH Stage (see supplement). First, on May 30, join acclaimed reproductive epidemiologist Shanna Swan for "The Infertility Crisis: How Our Modern World Threatens Our Ability to Reproduce and What We Can Do About It." Four days later, renowned neuroscientist Andrew Huberman will present "The Neurosciences of Health and Performance". And then on June 20, join Professor Sara Walker, an expert in theoretical physics in astrobiology, for "From Origins to Extraterrestrials: Understanding Where We Come From and Finding Others Like Us in the Universe."
Festival of erotic evenings
May 28-June 4; Malmö, various locations; erotikafton.com
This year's Erotikafton festival will take place in seven different venues over eight nights, hosting 30 artists from around the world. Take part in workshops, talks, and dances, and enjoy art exhibits, film screenings, performance art, music, and DJs.
Bloom Nature and Science Festival
May 27-29; Sondermarken Pile Allé 55, Frederiksberg
Take part in three days of debates, lectures and art presented by some of the world's leading scientists, thinkers and artists.
carnival in copenhagen
June 3-5; Cph K
Steel drums, costumed dancers and the festivities of Rio de Janeiro's famous carnival fill the streets of Copenhagen on Pentecost/Pentecost weekend, providing a dynamic mix of parades, live music and street food for all to enjoy. Since its beginnings in Copenhagen in 1982, the festival has been known to attract up to 100,000 spectators each year. The main parade takes place on Saturday. It starts at Kongens Nytorv and winds its way along Strøget.
sake festival
May 20-21, 5 p.m.-6.30 p.m.; Seidokan Japan Center, Valbygårdsvej 36, Valby; 195kr
Taste Japan in the heart of Valby. During the festival, you will have the unique opportunity to taste more than 50 different sakes from the Land of the Rising Sun. Plus, during the festival, you'll have the opportunity to eat authentic Japanese ramen and sample specially-mixed drinks that have been made by world-class bartenders.
C.P.H. Photo Festival
June 2-12, 5 p.m.-10 p.m.; Refshalevej 163A; from 100kr
The largest Nordic festival of its kind returns with more than 30 exhibitions spread across galleries, museums and art institutions in Copenhagen and southern Sweden.
Copenhagen Medieval Market
From June 3 to 6, open from 10 a.m. to 5 p.m., until 7 p.m. from June 4 to 5; Valbyparken; 120 kr; kmm.dk
Are you ready to be transported to the Middle Ages? Listen to medieval music, watch knights battle it out for honor and pitched battles, taste medieval-themed food, shop for crafts, and most importantly, be sure to sample the amazing mead.
Sand Sculpture Festival
ongoing, ends August 31, daily from 10:00 a.m.; Kajgaden 7, Hundested; sandskulptur.dk
Local and international sand sculptors, including several world champions, will present their biodegradable masterpieces.
KLANG
in progress, from June 9 to 18; various locations; 80-250 kr; klang.dk
KLANG, the Copenhagen Avantgarde Music Festival, will host more than 30 Danish and international music groups. The festival is the country's largest event for contemporary music and will feature programs for all ages.
Copenhagen
June 15-18; Refshaleøen, Refshalevej 185, Cph K; check Internet forums for tickets; copenhell.dk
No wonder this metal festival is sold out. Metallica, Iron Maiden, Kiss and Judas Priest are all playing!
The money shot
in progress, ends May 28, performances Tue-Fri 8 p.m., Sat 5 p.m., Sun 2 p.m.; Krudttønden, Serridslevvej 2, Cph Ø; 160kr, teaterbilletter.dk
One last chance to see 'The Money Shot' by Neil LaBute, who plays for two weeks at Krudttønden after a successful run last August at Copenhagen 2021. 50-year-old action star Steve (Tomm Voss) and his young woman Missy (Mikka Deleuran), star actress Karen (Dina Rosenmeier) and her partner Bev (Dorte Rømer) are guests at their Hollywood Valleys home to discuss the possibility of Steve and Karen having a relationship sex in front of the camera to boost their declining careers.
Boy George Aliens and Icons
ongoing, ends June 4, opening hours to be confirmed; Oxholm Gallery, Pile Alle 25, Frederiksberg; galerioxholm.dk
This exhibition featuring the works of Boy George will run at the Oxholm Gallery until early June. Since his first exhibition in Monaco in November 2019, the former Culture Club singer has had plenty of time to improve. The results are "noisy, twisted and provocative in search of boundaries," promises Oxholm Gallery owner Kim Jørgensen.
Language cafe
May 28 & June 11, 2:30 p.m.-5 p.m.; Studenthuset, Kobmagergade 52, Cph K; adms free
Every other Saturday afternoon, join other language enthusiasts to learn new ones. The list of languages ​​spoken at the café is updated on the official Facebook event page. So what are you waiting for?
Tivoli Food Festival
ongoing, ends May 29; Tivoli, Cph V; entry with Tivoli admission; tivoli.dk
For 18 days, the theme park will host a full food festival: an assortment of regional and international delicacies. Sup cocktails, beers at the American NoMad Bar, a pop-up for the duration, gorge yourself on suckling pig and take your pick of gourmet dishes, from the best open sandwiches to vegan treats and candies. Check the website for details on tastings, workshops, markets, cooking demonstrations, competitions and events, including one billed as the World's Largest Beer Tasting.
Open Mic @Cph Listening room
June 5 & 19 at 7:30 p.m., registration before 7:15 p.m.; Onkel Dannys Plads 7, Cph V; adms free
For years, Cph Listening Room has hosted its weekly open mic for songwriters. If you want to sign up to perform two songs, better be quick! There are only 14 spots left. In the middle, a star act takes place: Effy Simon (10) and 32w (24). (AD)
Opera Tours in English
Sat & Sun in May & June except June 4, 12:00 p.m.; Ekvipagemestervej 10, Cph K; 135 kr, under 12 60 kr, kglteater.dk
See the opera house's magnificent foyer with its clean lines, light sculptures by Olafur Eliasson, and views of Copenhagen Harbor that embrace the gleaming maple shell around the main stage.
Gravens Rand Quiz
June 7 & 21, 7 p.m.; Sondre Fasanvej 24, Frederiksberg; entry 30kr
Maximum of four per team, that's 1,000 crowns for the winners and a case of beer for the runner-up. Two rounds of beer and shots for the last place!
Globe Quiz
June 2 & 16, 7:15 p.m.; Globe Irish Pub, Nørregade 43-45, Cph K; 50 crowns per person to enter
Games night in this Nørregade pub! Winners will receive 1,200 crowns, and there are also plenty of one-time prizes.