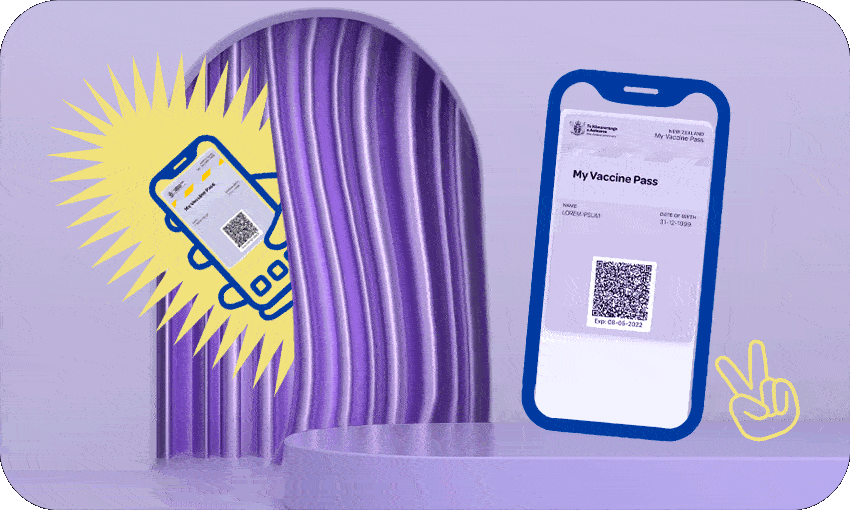 How theaters are dealing with the vaccine pass issue
For months, New Zealand audiences had to show proof of vaccination to see a theater performance. Now everything is changing, reports Sam Brooks.
Along with hospitality, theater has been one of the industries hardest hit by the pandemic. Several lockdowns and then the introduction of the traffic light system which capped the number of indoor gatherings meant that theater staging became not only unprofitable (the industry is used to this), but close to impossible Continue.
The abandonment of mandatory vaccine passes and vague hints of a move to orange mean that theaters need to start making their own decisions about how to operate now that omicron has set up shop in New -Zealand. They find themselves in a situation which is reminiscent of that of the theaters of WE and UK, with proof of vaccination or negative Covid tests not required by law, but at each location to decide. We asked some of the country's major theaters about their Covid plans and what the future holds.
At council-owned venues like the Māngere Arts Centre, one of South Auckland's largest performance venues, and venues under the Auckland Live umbrella, including Auckland City Hall and the Civic Theater, vaccine passes are no longer required. This is in effect for venue tenants, staff and members of the public.
Auckland Theater Company has decided not to continue the vaccine pass system at its ASB Waterfront Theater base, with some caveats and considerations in place.
Jonathan Bielski, the company's CEO and creative director, says he's comfortable with the decision not to require a pass. "I think there's a mood for people to come to the theater without having to show their vaccine passes," he says. "With a highly vaccinated population, this is the right thing for us to do. It's always been temporary, the restrictions, so we're going back to make it as easy as possible for people to come. »
Under red and amber lights, the public will still be required to wear a mask, which Bielski plans to continue under the green light as well. "I feel like wearing a mask when you're in close contact with other people will continue for some time."
As for who is actually hired to work with the company – whether full-time employees or people under contract to work on a specific production – the company leaves the requirement for now. current vaccination pass, but will review it at the end of April.
For workers, especially performers who are in very close contact with each other all day in a rehearsal or performance space, the vaccine pass system provides an important level of security and convenience, Bielsky said. But he is also aware that this excludes people who cannot work with the company under a vaccine mandate. "I just want to take some time for us to balance these competing things. I'm a bit conflicted with equity issues related to mandatory vaccinations, but I also know that it's become somewhat normalized in the workplace.
"I know whatever we did, we weren't close to making everyone happy, but I don't feel the need to rush a decision on this. It's a big decision. It's something we need to improve and see where people are most comfortable.
Other places consulted had completely abandoned vaccine passes, usually after a period of consultation. This is the case of the Little Andromeda Theater in Christchurch, whose director Michael Bell says the decision was easy. "I spoke to a few of our staff, spoke to a few of our regulars, and no one saw any reason to continue taking vax passes," he says.
"Everyone had different reasoning, but overall there was no energy coming out of nowhere to keep making vax passes."
The BATS Theater and Circa Theater in Pōneke dropped the vaccine requirement as of last week. Masks will still be required at all traffic lights, however, and the site is still operating at reduced capacity with additional distancing and bubble seating, with all staff and volunteers to be vaccinated.
BATS is currently consulting with its community and tenants – plus a Venn diagram compared to many other sites – on the introduction of "pass nights". This would mean that for some show performances, vaccine passes would be reinstated for those who prefer to be part of a fully vaccinated audience.
Auckland's Basement Theatre, which plays a similar role in the performing arts community to BATS in Wellington, says it is still consulting internally on its plans. Over the past few weeks, the venue has held outdoor events for stand-up comedy and spoken word poetry, many of which have sold out.
The results of these decisions – dropping the requirement for vaccine success altogether or dropping with caveats – could have both positive and negative effects on public access to the performing arts. Richard Benge, executive director of Arts Access Aotearoa, notes that there is evidence that participation in the arts, whether as a creator or a consumer, supports mental wellbeing and provides social connection.
"We sympathize with immunocompromised people who may feel unable to attend live performances and enjoy the wellness benefits that come with participating in the arts," he says. "However, in addition to being vaccinated and strengthened, we know that wearing a mask is another important thing people can do to protect themselves."
While the curtain might fall on vaccine passes, it's coming to the theater. It is now up to patrons to decide.