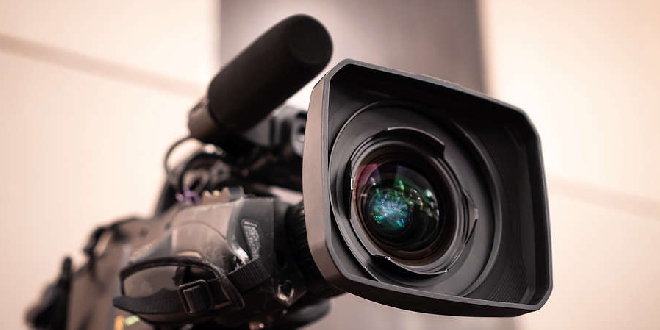 Get creative with filmmaking workshops and events in Mandurah
Those interested in shorts and filmmaking are encouraged to check out upcoming local events and workshops this month.
Mandurah City is offering the 'Introduction to Film as a Career' workshop on Saturday June 11, hosted by WA-based filmmaker Mark Regan.
Mark has been involved in numerous local productions of narrative films and documentaries as a director, producer and cinematographer.
This free workshop will be a hands-on experience where participants will learn how to create and produce a short fiction film.
Participants will gain hands-on experience shooting a scene with a director, cinematographer, assistant director, sound technician, makeup artist, and actors.
Many aspects of cinema will be covered, including story, pre-production, production, post-production and marketing (film festivals, social media and promotion).
The workshop is open to people aged 16 and over.
Go to the 'What's On' page on www.mandurah.wa.gov.au for full details of how to register.
The workshop will take place from 9:30 a.m. to 3:00 p.m. at the Halls Head Parade Community and Sports Facility (former Mandurah Yacht Club).
On Saturday, June 18, the Space Brains science fiction film festival will take place at the Fishtrap Theater at the Mandurah Performing Arts Center from 11 a.m. to 6:30 p.m.
This international science fiction film festival is an unmissable event for science fiction fans.
The city is supporting Mandurah's Space Brains Film Festival for three years to give filmmakers the chance to celebrate their work on the big screen and foster the growth of the film industry in Mandurah.
The film festival includes a red carpet event, short film screenings, awards, and workshops led by industry experts on podcasting, filmmaking, writing, and cutting-edge science.
One of the workshops will be led by award-winning WA director Ben Young.
From cyberpunk and time travel to space operas and beyond, learn how sci-fi movies are made and watch great short films.
For more information about the festival and to book tickets for workshops, screenings or a day pass, go to the 'What's On' page at www.mandurah.wa.gov.au.