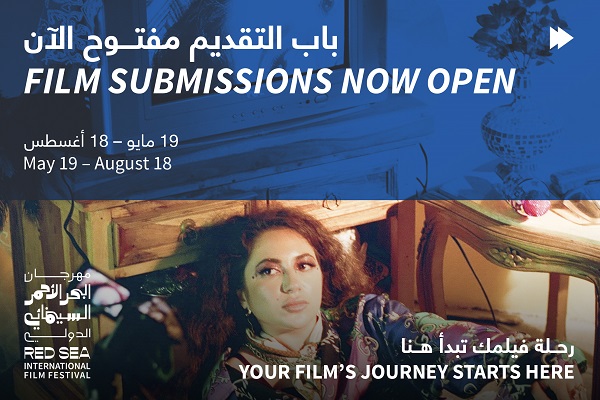 Film submissions open for the first International Red Sea Film Festival
The event welcomes nominations from Arab, Asian and African filmmakers to compete for the Yusr Awards.
The Red Sea International Film Festival has opened registrations for its first edition, which will now run from November 11 to 20, 2021. Filmmakers are invited to submit films from May 18 to August 18, 2021.
Established names and emerging filmmakers from Arabia, Asia and Africa are invited to submit their films to the Red Sea: Competition and Red Sea: Short Film Competition. Saudi filmmakers can also apply onscreen as part of the New Saudi / New Cinema and Tajreeb. Submissions will be viewed and selected by the Red Sea International Film Festival team alongside seven other categories.
The inaugural edition of the festival will take place in the UNESCO World Heritage Site of Old Jeddah in the cosmopolitan city of the Red Sea coast. The festival offers a vital new platform to strengthen the creative ties between Saudi Arabia and the world with a program of the best of world cinema, classic and contemporary Arab cinema, as well as professional and industrial strands.
The 11 sections of the program will present contemporary international and Arab cinema, Saudi feature films, experimental shorts and films, retrospectives and future-oriented augmented reality and virtual reality experiences.
Films in the competition category will compete for the Yusr Awards, chosen by an international jury, and the Red Sea Golden Yusr Award for Best Film in Competition will receive $ 100,000.
Cash prizes will also be awarded for Best Director ($ 30,000), Red Sea Silver Yusr Jury Prize ($ 20,000), Golden Yusr for Best Short Film ($ 25,000), Audience Award and best saudi film. Other prizes will be awarded for Best Screenplay, Best Actor, Best Actress and Cinematographic Contribution.
Besides the four open categories, there are seven organized sections including International Spectacular, Arab Spectacular, Red Sea: Festival Favorites, Red Sea: Immersive Future, Red Sea: Treasures, Red Sea: Next Generation and Red Sea: Episodic.