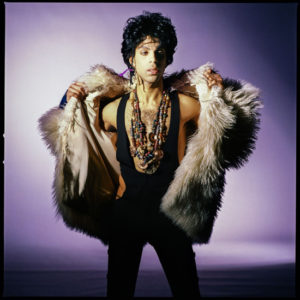 cineSPEAK Presents Outdoor Indie Film Screenings at Clark Park, Other Local Venues Starting This Month
The annual outdoor independent film festival, Under the Stars at Clark Park, returns this spring with four screenings scheduled for May and June. The festival, organized by West Philly-based cinema cineSPEAK, features urban premieres of independent films from around the world, as well as local DJs, food trucks and other activities. All events are free.
Screenings take place every Friday at 9 p.m. until June 17 (weather permitting). The pre-show starts at 7:30 p.m.
The festival was supposed to start on May 20, but the opening night was postponed due to rain. Here is the program for this Friday (May 27):
Pre-show DJ: Duiji 13 (from Vinyl Tap 215)
Film: Prince's SIGN O' THE TIMES (35th Anniversary 4K Remaster) *Philadelphia Premiere*
Real. Prince Rogers Nelson / USA / English / 1987 / 85min
Synopsis: 'The best Prince movie you've ever seen' – Music legend Prince and his band perform 13 numbers, most from his double album, Sign O' the Times.
And here is the June schedule:
June 3:
Reggie Yates pirate *First in Philadelphia*
with DJ Junior (of Record Breakin' Music and Eavesdrop Radio on WKDU)
June 10:
by Rita Baghdadi Sirens
with DJ – to be determined
June 17 (postponed from May 20):
by Kathryn Ferguson Nothing compares *First in Philadelphia*
with DJ John Vettese (WXPN Host)
Festival events take place in "The Bowl" at Clark Park, approximately 4350 Chester Ave. Admission is free but, due to COVID-19 safety protocols, registration is required. For more information on each show and to register, visit: www.cineSPEAK.org/ATTEND. Also follow cineSPEAK on Facebook for more information/updates.
In addition to Clark Park, cineSPEAK will feature more film screenings throughout the summer at various local venues, including Bartram's Garden, Kingsessing Rec Center and Pentridge Station Pop-up. More information is here.
(Photo courtesy of cineSPEAK)